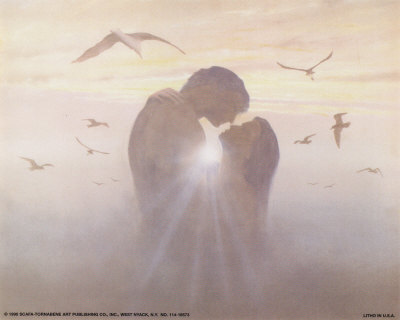 http://cache2.artprintimages.com/
Behind the curling clouds,
Inside the heart of a peaceful valley
A damsel near to my heart
With love, joy and dreams.
And our trust, to be strengthened
That which shall defy the distance
And bury the days of aloofness
In the tides of flowing darkness
When the clouds be pierced through
By the light much glittering
Her joys will sit to spread
And my dreams will sit to fly.
Never had I celebrated the love
But mourned when it has perished,
Burying the sorrows of past
Here I am celebrating the love again
Rearing happiness and love.